Professional Nerd, Forest Gnome, Home Design Enthusiast.
Let's focus on that first part.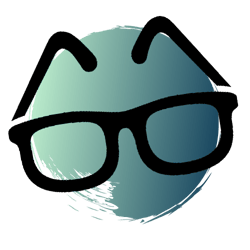 Well, in summary:
Problem solver for marketing, sales, and customer service operations. Self-starting, big-picture thinker with an eye for every detail. Pivots quickly. Fails and learns fast. Runs towards fires. Confident decision-maker and pragmatic cheerleader. Taurus sun, Gemini moon, Libra rising, with all of the strong opinions that implies. Also, is quite funny.
Quick CV.
Currently
IPRO, Marketing Automation Manager
Previously
Parmonic, Head of Marketing
Dragos, Marketing Operations Specialist
HubSpot, Principal Customer Support Specialist
HubSpot, Senior Technical Support Engineer
HubSpot, Technical Support Engineer
Wayfair, Supplier Implementation Liaison
Wayfair, Customer Service Representative
Old Navy, Store Marketing Operations Manager
Certifications/Formal Edu.
9 HubSpot Certifications (and counting)
Google IT Support Professional
Bridgewater State University 2009
I took a break between HubSpot and Dragos to run my own pet care business and train dogs. It was great for a few years but I prefer the more predictable outcomes of technology. (And scooping 100% less poop.)
I do miss these pups, though.
My ideal workplace...
...is a growing SaaS start-up about to blast into the next level; B round through D is the place for me. I love big ideas and ideals. Driving business outcomes with software fulfills me like nurturing yet another nearly-dead discount plant back to life. (That's not a growth metaphor, ya girl was big on indoor foliage way before it was cool.)
I crave work environments where I can use my entrepreneurial aptitude and software acumen to drive big results and maximize the return on technology investments while not taking myself too seriously. It's not easy being cheesy.
Am I your unicorn?
Let's talk.