Professional Nerd, Forest Gnome, Home Design Enthusiast
But I assume you're here for the first bit, so let's focus on that.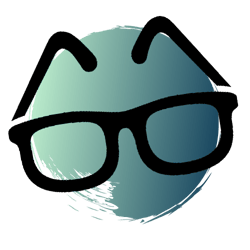 Well, in summary:
Problem solver with a keen focus on delivering value and a bias towards action. Self-starting, big-picture thinker that digs in to (fail and) learn fast. Pivots quickly. Puts out fires. Confident decision-maker and pragmatic cheerleader. Taurus sun, Gemini moon, Libra rising. Fastest Slack in the East. No shortage of opinions. Also, is quite funny.
Quick CV.
Currently
Dragos, Marketing Operations Specialist
Previously
HubSpot, Principal Customer Support Specialist
HubSpot, Senior Support Engineer
HubSpot, Support Engineer
Wayfair, Supplier Implementation Liaison
Wayfair, Customer Service Consultant
Old Navy, Marketing Operations Manager
Certifications/Formal Edu.
HubSpot certifications of all kinds
Google IT Support Professional
Bridgewater State College University - B.A., Political Science/Communication Studies, 2009
I took a break between HubSpot and Dragos to run my own pet care business and train dogs. It was great for a few years but it turns out I prefer the more predictable outcomes of technology. (And scooping 100% less poop.)
I do miss these pups, though.
My ideal workplace...
..is a growing scale-up (~300ish people) about to blast into the next level by securing a C or D round. I love big ideas and ideals. Making business systems effortlessly talk to each other is as pleasing to me as nurturing a nearly-dead discount plant back to bloom.
I crave work environments where I can use my technical skills to drive big results and maximize the return on investing in a revops tech stack while not taking myself too seriously. It's not easy being cheesy.
I love my current job.
But I also go where the universe takes me.